The installation like the mise en' scene of the accompanying 16mm film is a still life in motion.The absent occupants in the installation confront the viewer to confound their own imaginable fictions.
The blending of discordant tastes invites visitors to be conversationally drawn to the futile designs that demarcate the space, unhampered to speculate the aesthetic choices. Is taste entangled with self expression, cultivating identity through unconventional notions of design?
The furniture like object is designed to present an idea of reclining ergonomic shapes that may be associated with the gestures of comfort and bodily suspensions, while juxtaposing the feeling of emotional restraint by it's awkward shape and pose. The sculptural objects questions body postures that meet functional needs and creates an emotive response for the body to brush against it's tactile zones. Indistinctive textile motifs fashions the sculptures, adding a relatedness to the gentle craft of textiles. Texture and color on the wallcoverings and fabrics renders the space inwardly focused on something familiar. The continuous surface of textiles in the room alludes to a reality in space where elusive day-dreaming can take place. Other exposed structural underpinnings of the space unveils the imagined and the real.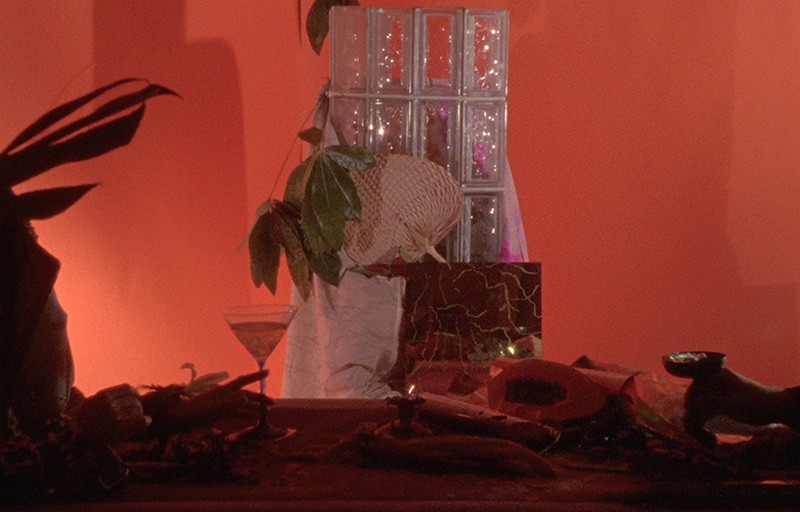 Fleur de Lis: Part One
16mm Film and Audio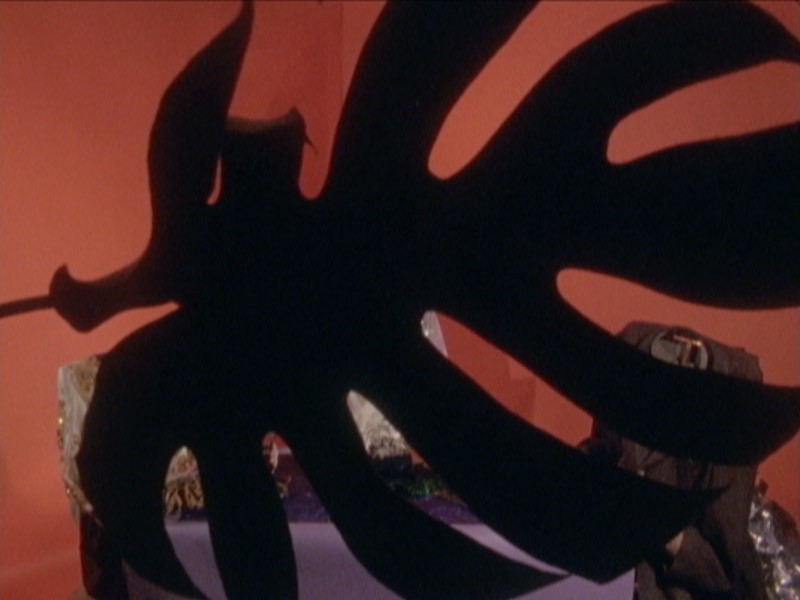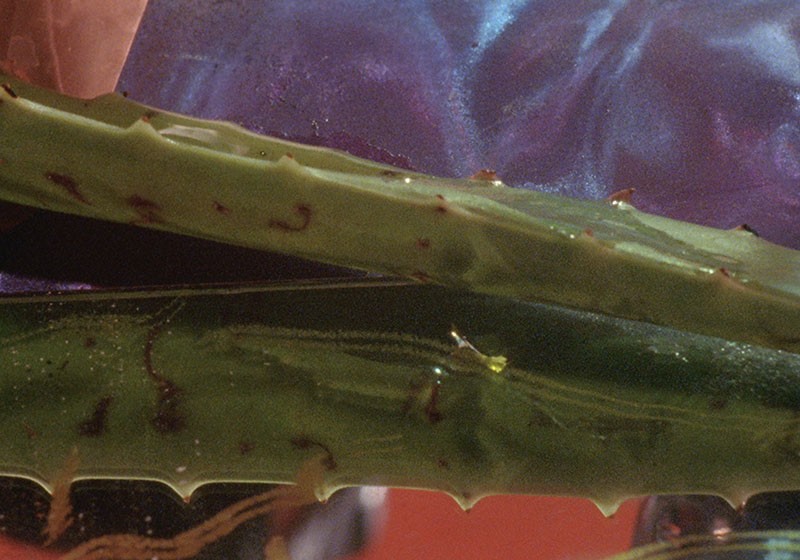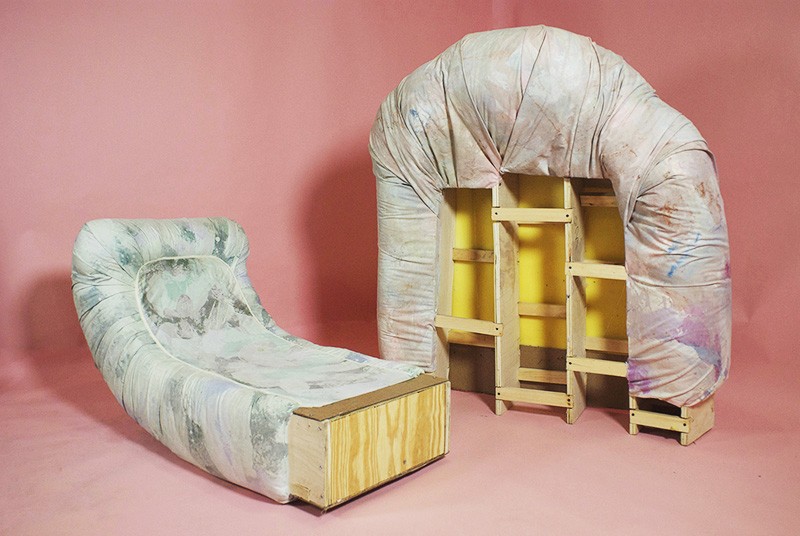 Fleur De Lis Sculptures
Hand-Painted Fabric, Wood, Foam, Dimensions 4ft by 2.5ft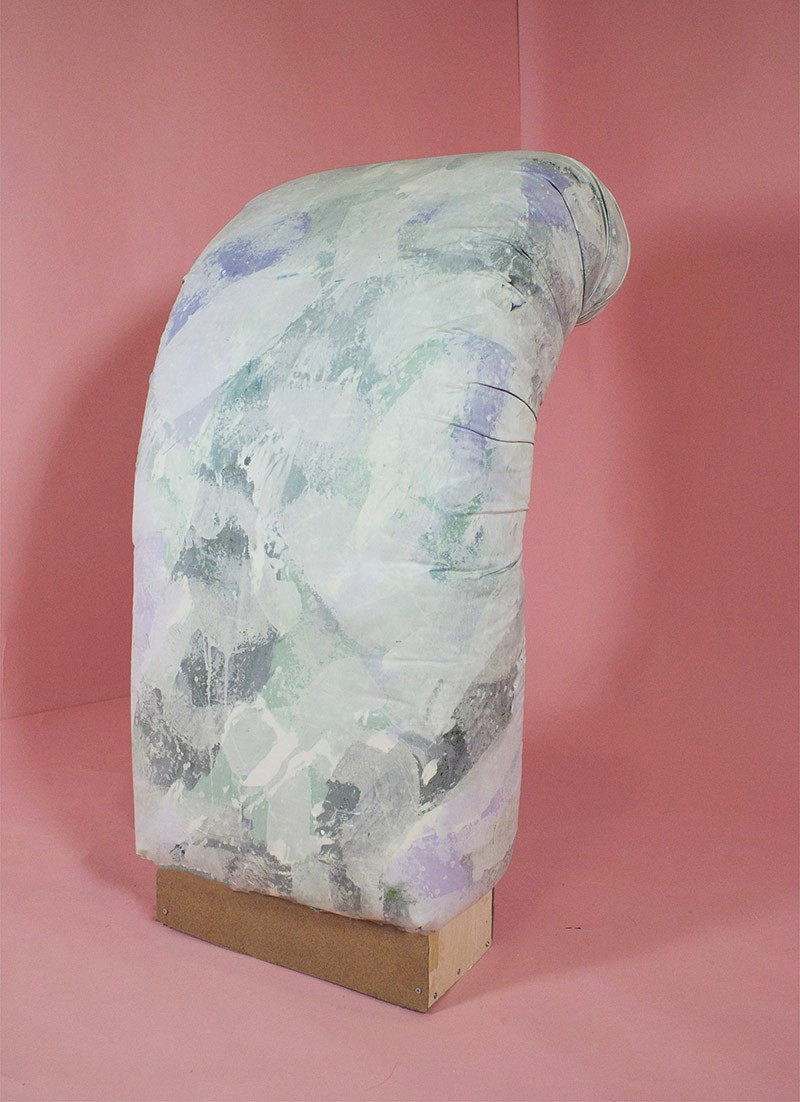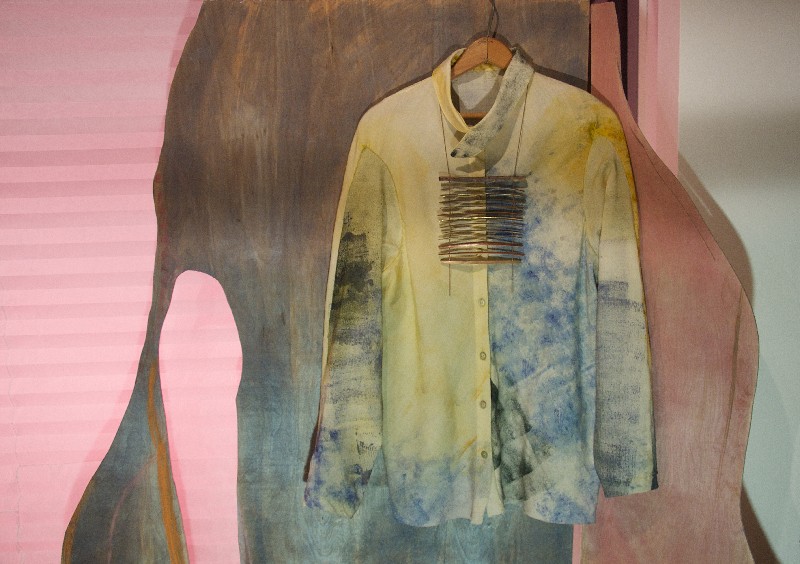 Fleur de Lis: Part Two
Forged Metal and Fire Patina Venetian Jewelry, Hand-Dyed Wool Fabric, Cut and Sewn Blouse, Dyed Wooden Screens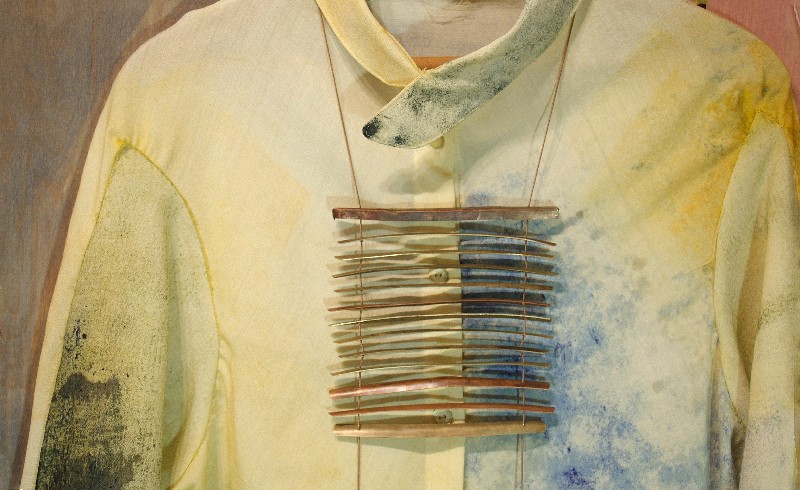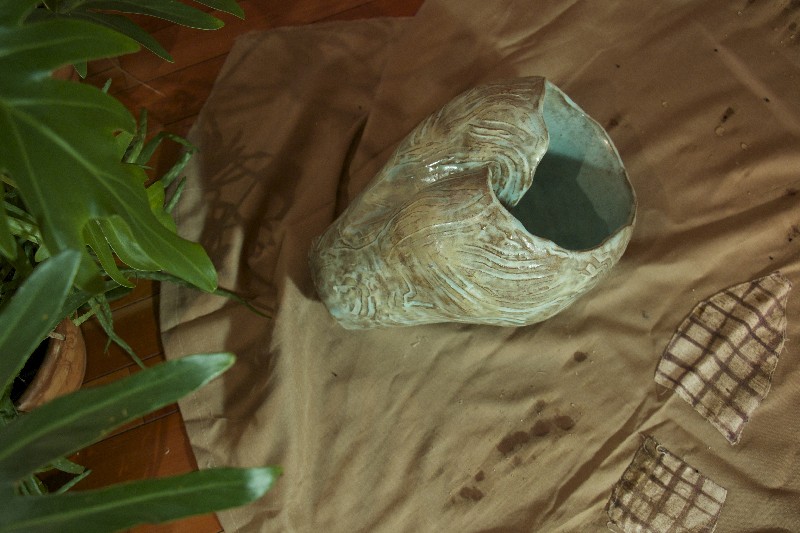 Ceramic Vessel
17in. x 12in.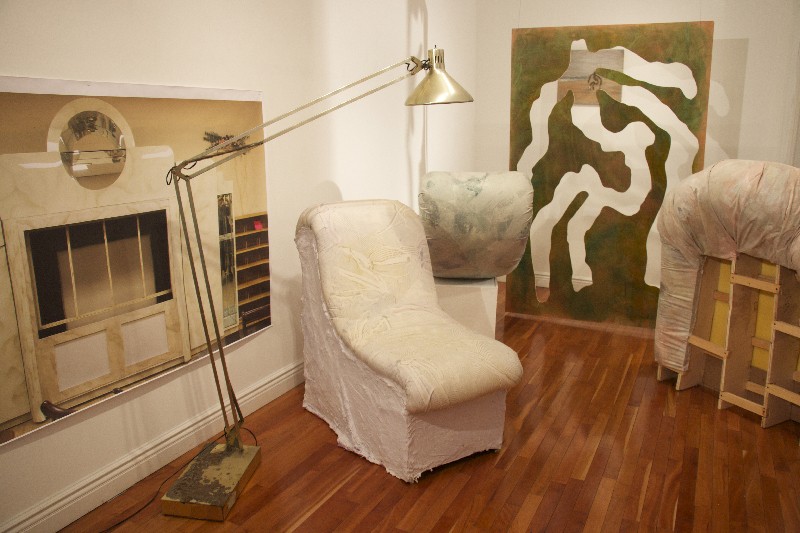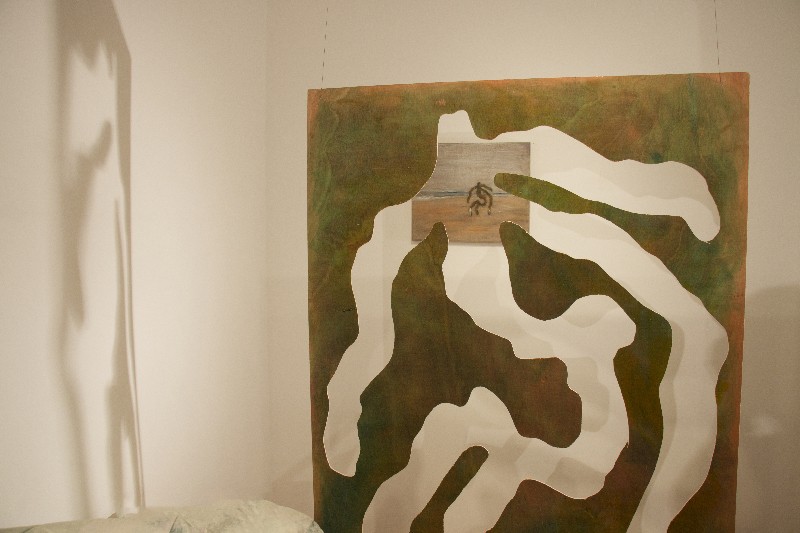 Fleur de Lis: Part Two
Ground and Figure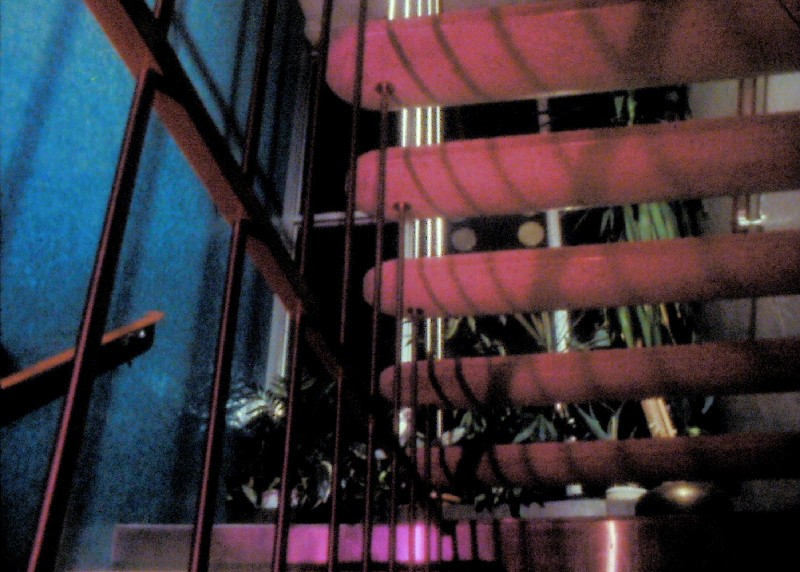 16mm Still Image-- Part 2